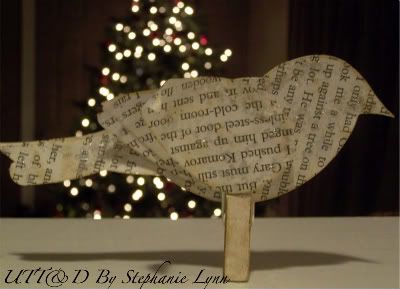 Still finding ways to recycle the pages of this 50 cents thrift store paperback. I couldn't resist a little birdie project!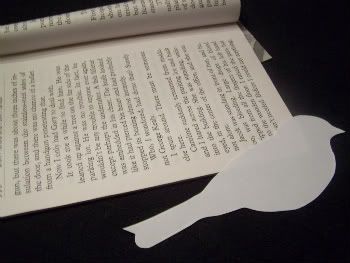 I started by printing out
this
template. I did not make a template for the wing as I just made it up as I cut out - pretty simple shape though! Once I had my templates I tore three pages from a paperback book, traced and cut out. I made the shapes three pages thick so the birdie would be stiff enough to stand up straight. You could also use sheet music too, which would look fabulous!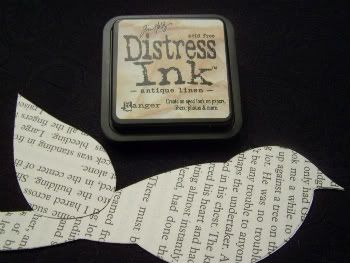 I gave my birdie a light rub with my Tim Holtz Distressed Ink Pad, making sure to get the edges a little darker.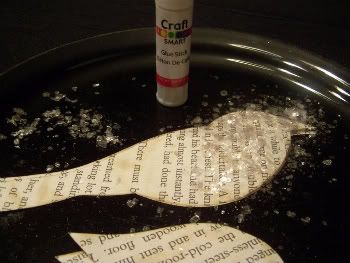 I added a little sparkle by gently rubbing a glue stick onto the shapes and dusting with my favorite vintage mica flakes.
For the base I simply used a regular ole' wooden clothespin ~ They stand up perfectly! I gave it a light coat of Heirloom White, sanded and distressed the edges just a bit. Standing upright the clip nicely holds the birdies body in place. The wings were then stuck onto the side of the clothespin with a dab of hot glue.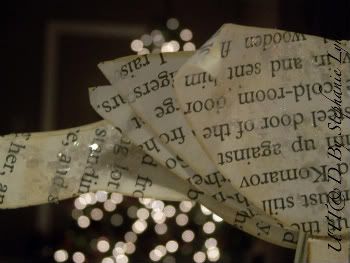 I curled the edges of each wing just a bit by rolling the paper around a pencil.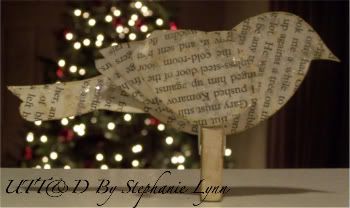 I may add a pearl button eye... but kind of like him the way he is! Enjoy!
I just love this idea and I will so be making a few of these sweet birdies in my studio. Thanks again to
Under the Table & Dreaming